One World Heart - Wish List :

---
Your Donation will purchase some or all of the following:

Oil Paints
Water Colors
Brushes
Colored Pencils
Chalks
Drawing Paper
Water Color Paper
Canvas
Easels
Clay
Colored Glass
Drafting Tables
Crayons
Cameras
Computers
Building Supplies
Wood Crafting
and More!

We also accept used items
If you would like to donate
please email us a list.

Donate Today!
Or you can make checks payable to One World Heart, Ltd P.O. Box 56, Westcliffe, CO 81252
One World Heart - Donate
---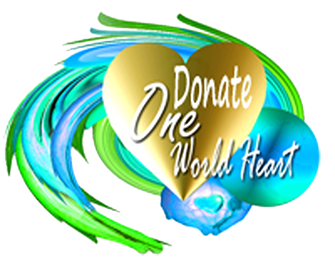 One Heart, One Mind, One Spirit
Join the ONE and Be a Gift Giver to help a child explore and develop their creativity.

The real purpose for each of us in the world is to listen and respond to your heart, when another heart calls out for help. One person can only make a tiny difference, but collectively we can change the world.

One World Heart is dependent upon public or private donations and foundational or government grants. Your donations go directly in support of purchsing a center with land and buildings for our workshops and retreats entitled "The Magnificent Me, Follow Your Heart", where we provide creative materials; as well as supplying volunteer mentors for fine art, design, architecture, photography, and cooking and more. All materials are gifted directly to our workshop and retreat participants relationally to funds on hand.

Any amount is acceptable, please give what you can and send us your good wishes.

It is your time to make a difference! Do it NOW, because if you put it off until later, you will forget and every child deserves to be supported in their creative endeavors.

Don't leave it up to the other guy....it is the cooperation of all the little pieces that make up the whole picture and makes a dream come true for many children.

I had dinner one evening with a couple I just met. During dinner they encouraged me to share my intentions for the One World Heart Creativity Center.

The woman smiled broadly and I noticed a tear running down her cheek as she spoke. She said "Where were you when I wanted to pursue my dream with my creativity? I wish you had been there then so I could have a chance to do what was right for me rather than what someone else expected of me.

I responded by telling her, I wasn't there then, but I am here now and this center is for "Children of All ages", so that the little ones can get a chance to know how amazing they are and the little kids in adult bodies can do the same."

She sobbed for the next few minutes with tears of joy; as I invited her to not only come to the center once it was established but to be a mentor for others as well to help support, encourage and inspire them to be great by tapping into their creative potential!

Any amount is acceptable, you can donate anonymously if you prefer; please give what you can along with your good wishes.One World heart is dedicated to bringing out the potential in children of all ages by Fostering their Seeds of Greatness with our Magnificent Me, Follow Your Heart Creativity Workshops and Retreats; designed to free one to be a child by engaging in playful, fun filled creative activities

Donate now!