About One World Heart :

---
Board of Directors
Founders
Donate

Programs and Promotion

One World Heart is dependent upon public or private donations and foundational grants. The donated funds go directly towards our "Art From the Heart Workshops", providing creativity materials; as well as volunteer mentors with a professional backgrounds in fine art, design, architecture, cooking and photography and more; that will ignite a child's creative expression. We also contribute our own time, talents and 35+ years of skilled experience to create web pages hosted here and on two other highly searched web sites to expand the Global awareness of the existence of other children related community projects in need. This enables them to gain greater exposure reaching billions of internet users who are also seeking to be contributing gift givers of financial donations, items, talents and skills. See those currently being sponsored One World Heart gives back to you by gifting you or promoting your business.

Action

Help us to help a child! You can be an example of Love and Compassion; together we can make a substantial difference. Do it NOW, because if you put it off till later, you may forget and every child deserves an opportunity to be great! Read the story that inspired the creation of One World Heart. Read a personal comment about The One from one of the Co-Founders of One World Heart.

Donate today!


One World Heart
---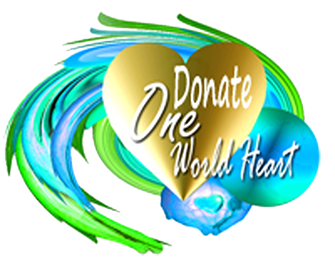 One Heart, One Mind, One Spirit
Join the ONE and Be a Gift Giver to help a child explore
and develop their creativity.

"We do not believe in ourselves until someone reveals that deep inside us is something valuable, worth listening to, worthy of our trust, sacred to our touch. Once we believe in ourselves we can risk curiosity, wonder, spontaneous delight or any experience that reveals the human spirit." E. E. Cummings

One World Heart is a non denominational Colorado, USA 501 (c) (3) Charity. Formed for the discovery and promotion of the creative needs of children and to provide aid for their individual creative expression.

We respond to and fund the creative needs of children that are not being met by other government or community programs.

We know acknowledging a child helps them play, heal and grow and fosters their self worth, strengthens their confidence and builds self-esteem; allowing them to tap into and trust in their unique creative gifts that will help build a better life for themselves and their families as well as rebuild a greater community and country for everyone.

In our current times, there is even a greater void in the lives of many children; as human resource social and other government programs can at best only supply about 80% of basic survival needs.

Our Philosophy:
Self-Worth, Value, Well Being and Joy

We are all in this together and know a simple acknowledgement helps a child realize they are truly loved. Sometimes it takes something as simple as a kind word, a gentle smile or a hug to fill the emotional and mental void allowing them to know they have not been forgotten. Every child's well being and realization of their inherent self-worth and value is vital in order to realize a healthier more prosperous sustainable world.

We are dedicated to helping children play, heal and grow by exploring and developing their creative potential so they may joyfully fulfill their dreams.

Purpose, Education and Empowerment

At One World Heart we believe that giving empowers children to grow and in turn become givers themselves. We do not desire to enable dependency, rather we intend to help them explore and awaken their creativity so the child, their family, community and the world at large may benefit.

When a child is given to with loving kindness their self esteem instantly escalates; they realize they matter and know they have not been forgotten or thrown by the wayside. With positive acknowledgement they feel a sense of self worth and begin to believe in themselves. They grow in heart, expand their minds and express their spirit in many creative ways becoming loving self-reliant, self-responsible people that can benefit many more by becoming a positive contributing force in the world.

The truth of the real purpose for each of us in the world is to know you are magnificent and to follow your joy by listening and responding to your own heart, when a child's heart calls out for help.

We are all ONE... Every child deserves to be encouraged and inspired to be great by knowing they are not only important but are capable of accomplishing anything their heart desires! There is no greater joy than to see a smile on a child's face who suddenly realizes they have worth and they matter! Help us by donating