One World Heart:

---
Our current focus is in the USA. Our past work was in Mexico, Panama and Costa Rica where we gifted to children in need, as well as helped other organizations who are helping children. Below are links to those we have been affiliated with.

Bucerias Bilingual Community Center
Wish Upon a Smile, Puerto Vallarta Mexico
Manos de Amore, Bucerias Mexico
Entres Amigos, San Pancho Mexico
Peace Mexico, Puerto Vallarta Mexico
Boquete Panama where One World Heart began.

Be a people helping people person and help NOW!

Your donation will purchase the creative materials and support the ongoing creativity workshops; that will bring a radiant smile to child's face, as they reali
ze someone cares enough about them to help them make a difference in the world and realize their dreams!

Donate Today!
Or you can make checks payable to One World Heart, Ltd P.O. Box 56, Westcliffe, CO 81252
One World Heart - What We Do
---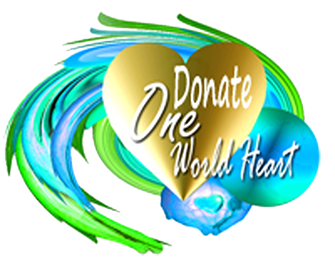 One Heart, One Mind, One Spirit
Join the ONE and Be a Gift Giver to help a child explore and develop their creativity.

One World Heart helps children of all ages play, heal and grow by building their self-esteem and improving their self worth through creativity workshops and retreats where we we inspire, encourage and support their playful creative nature.

We host creativity workshops, retreats and events at our beautiful, secluded Follow Your Heart Creativity Center location, or our staff can also bring customized programs to your site providing all the necessary artistic and design materials, so the children of all ages may have a chance to explore their inherent talents and gifts through multiple creative modalities. Our workshops and retreats are complete with professional volunteers equipped with art, design, photography and other multi-media materials.

Our focus is often on those children and young adults in your community shelters whose creative potential may be falling through the cracks because this specific need is beyond allocated funds for food and basic housing usually provided by government programs or other community organizations.

Human resource programs barely cover the basic survival essentials and thusly that is where we come in. Your generous contributions supplement the materials so that a child can explore and develop their creativity so they may realize their value and accomplish great deeds.

We also create and host web pages for other heart centered community projects or organizations; to assist with their global exposure generating additional help from many others in the world that are looking for a way to be of service by making a difference.

Please Donate; any amount is acceptable, please give what you can and if you feel you cannot afford to donate money, send us your good wishes.

© Copyright 2004, One World Heart